Posted April 26, 2011 | 06:25 PM (EST)
I woke up thinking about a person I met just two weeks ago. I was thinking about this man because he is going to die unless we find a way to help him. He is paralyzed from the neck down, has one working lung and that lung has enough blood...
773 Comments | Posted April 24, 2011 | 10:28 PM (EST)
When I heard about the case of Tanya McDowell, the homeless mother sent to jail for sending her 5-year-old son to the "wrong" school district, I immediately thought back to the case of Kelley Williams-Bolar not long ago. I wondered how the world has gone mad...
62 Comments | Posted April 19, 2011 | 06:50 PM (EST)
The New York Post has revealed that CNN is once again considering adding a person of color to one of their nighttime anchor spots. The move is long overdue, since black and brown people have been subject to the "all-white, all-night" phenomenon, where none of the major cable...
5 Comments | Posted April 13, 2011 | 06:28 PM (EST)
It was recently announced that Harvard University has admitted a record number of African American students this year. The UK Guardian has revealed that 11.8% of Harvard's incoming freshmen are African American. This is quite an achievement for nearly any university, especially one that exists among the elite....
71 Comments | Posted April 11, 2011 | 02:15 PM (EST)
My heart sank as I watched Cornel West and Rev. Al Sharpton going at it on MSNBC's special, A Stronger America: The Black Agenda. Even host Ed Schultz had to shut down the bickering like a referee at an MMA fight that had gotten out of control. Neither West nor...
6 Comments | Posted April 8, 2011 | 04:25 PM (EST)
Speaking to the AP, the daughters of the late Malcolm X have expressed disappointment in their father's biography, written by recently deceased Columbia University professor, Manning Marable. Ilyasah and Malaak Shabazz are concerned about allegations in the book that their parents' marriage was strained and that both of...
3 Comments | Posted March 31, 2011 | 03:53 PM (EST)
Today I mentioned to a friend that I was looking forward to analyzing the report on the State of Black America issued by the Urban League every year. The person responded to my comment with an interesting question. He said, "Do these gatherings actually lead to action or...
5 Comments | Posted March 28, 2011 | 08:02 PM (EST)
They say that it's easier to ask for forgiveness than permission. This truism might also include public celebrity tirades. Another name for these outbursts might be "publicity stunts designed to sell records." This is the case where a celeb goes bananas in public and does something that is both unthinkable...
7 Comments | Posted March 22, 2011 | 12:54 PM (EST)
A year ago, we thought this date was never going to arrive. It's the one year anniversary of last year's "Measuring the Movement" forum, where Rev. Al Sharpton brought together a list of black public figures to produce constructive solutions for problems being faced by the African American...
116 Comments | Posted March 17, 2011 | 09:22 AM (EST)
With March Madness upon us, perhaps it's time to think about what it means to be an American. We should also reconsider what it means to be a college student. As it stands, the 700-plus men and women signed on to play in the largest post-season extravaganza in professional sports...
Posted May 18, 2010 | 09:58 AM (EST)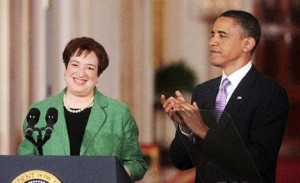 I don't have an agenda other than one which represents the people who support me. My supporters are typically black and brown people across America who simply want the truth (although I appreciate support from people who are...
Posted April 26, 2010 | 03:34 PM (EST)
Cross-posted from theGrio.com
Sometimes you find the greatest wisdom from the most unlikely sources. Years ago, I was getting my hair cut by a barber who considered himself to be the expert on all things socio-political. His sensitivity to the issues became especially heightened when I came in...