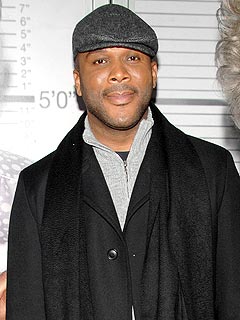 Tyler Perry can soon add yet another feat to his list of accomplishments: island owner!
When the movie mogul turns the big 4-0 this September, he plans to join the ranks of David Copperfield and Mel Gibson with the purchase of the ultimate getaway.
"I'm a loner by nature, so when I'm out there on these islands, I just feel like the only person in the world," says Perry, whose latest film, Madea Goes to Jail, grossed a whopping $41 million its opening weekend.
After recently spending a week vacationing on a private island in the Great Exumas in the Bahamas, he admits it's not all relaxation: "Renting an island is the best place for me to work uninterrupted."